BarYak Mule Double with install kit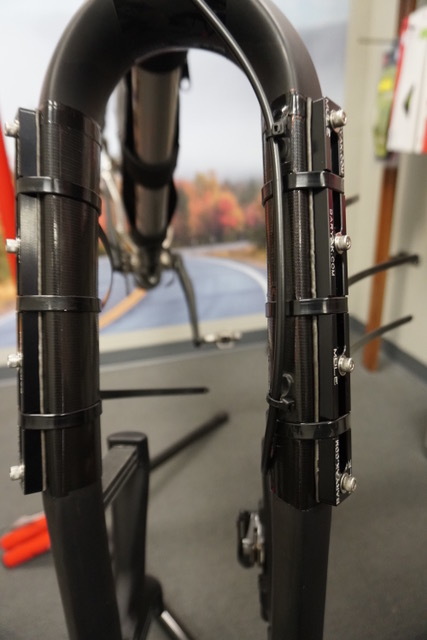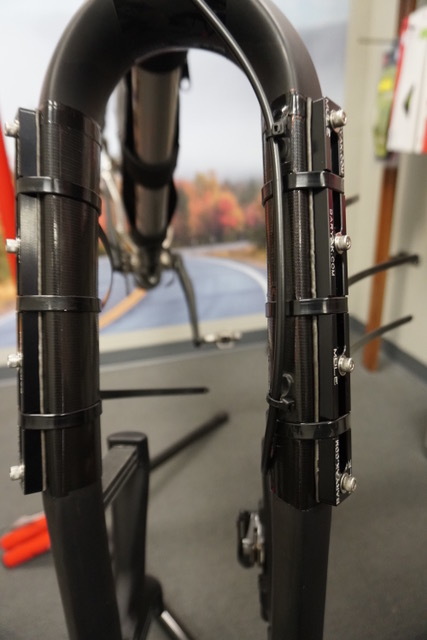 BarYak Mule Double with install kit
Now taking pre-orders for early November
BarYak Mule Mounting Kit contains:
2x BarYak Mule (weight 2.50 oz or 70g each)
8 3/16" long
8x Socket Head Cap Screw
6x Heavy Duty UV Cable Zip Ties

• 17" long
• 3/8" wide
• 175 lb Tensile Strength
• Temperature Rating: -40°F to 185°F
• Flammability Rating: UL 94 V-2
• Lowest threading force of any one-piece cable tie in the industry
UV Black Cable Ties
• Greater resistance to damage caused by ultraviolet light – indoor or outdoor use
• UV Black Nylon 6/6 is used in continuous or extended exposure to outdoor sunlight.
• The nylon cable tie is a weather resistant grade, enduring additional ultraviolet (UV) light.
• This grade is produced by incorporating stabilizers in the nylon resin. UV Stabilized Nylon cable ties are available only in black.
* Using the 4mm Allen wrench, evenly tighten these bolts to a torque of 42–63in-lbs. (4.7–7.2N-m).
** First: clean all surfaces.
1) Apply tape to back of object vertically, allowing for even distribution of weight. Avoid touching surface of tape. Note: Apply 2" of tape per 1lb of weight
2) Cut tape and press to secure tape to object.
3) Remove clear liner and align object to desired placement.
4) Press firmly, as Gorilla Mounting Tape conforms to the surface and creates a strong, PERMANENT bond.

LIMITED WARRANTY: This product must be used according to its instructions. No other warranties, either expressed or implied, are given or made. In no event will Gorilla Glue's entire liability exceed the purchase price of this product.

Please Watch Install Video: https://www.facebook.com/735267773217918/videos/1654909677920385/