PEREGRINE Titanium ARM REST w/ BarYak.com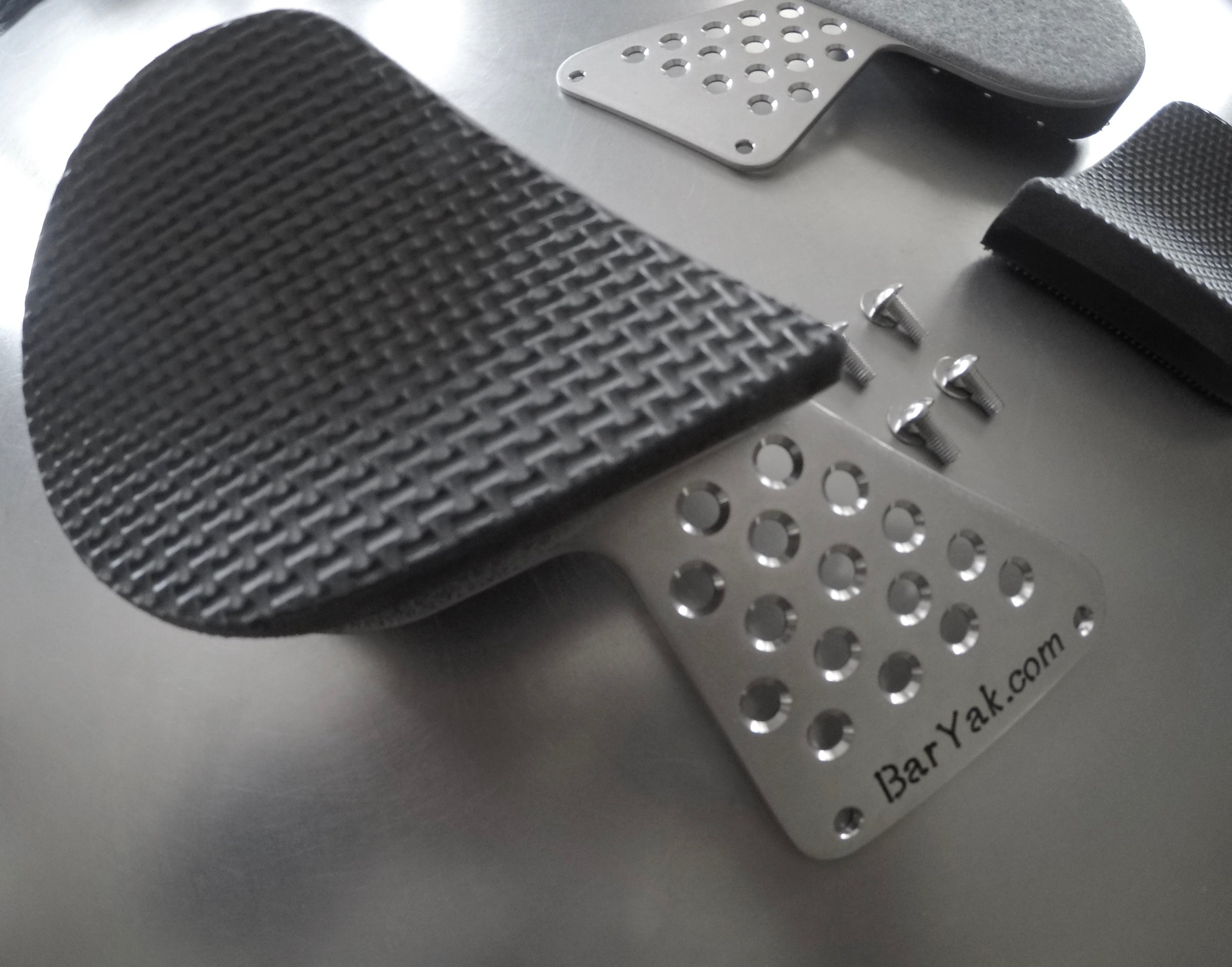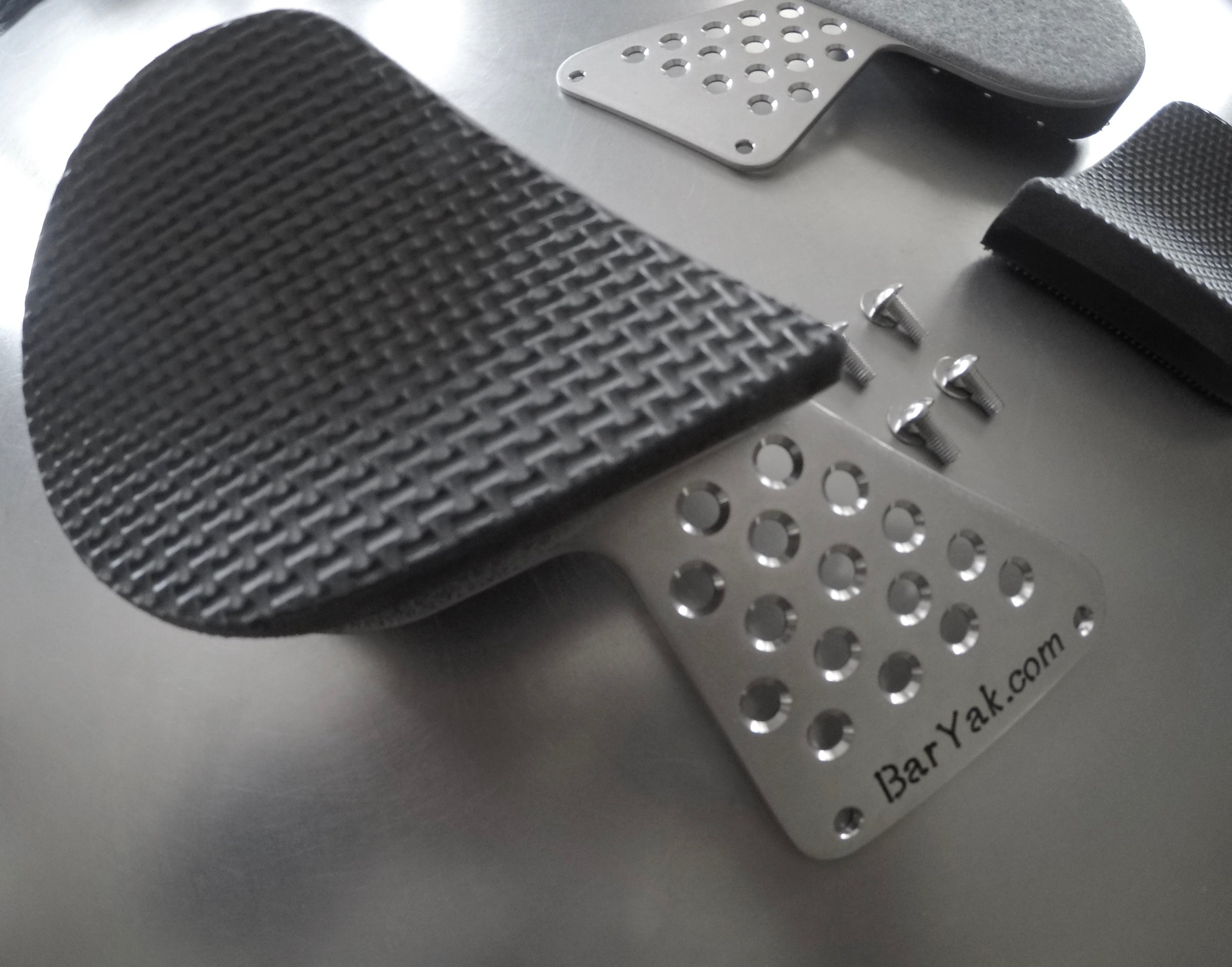 PEREGRINE Titanium ARM REST w/ BarYak.com
Features:
-Accessory grid for mounting, Garmin devices, InReach Explorer+ or what ever you can think of.
-Titanium arm rest with velcro adjustable pads, Velcro adhesive rated to -40F degrees. "Built for extreme conditions"
-Weight of arm rest (pair) 15.65oz - 443gr
If you are using a Grip shift 1x drive line ** Please let us know we can build with more support in the Left Arm Rest.
PEREGRINE ARM REST, not recommended for Drop bars, because of lost top bar real-estate .. we recommend the Profile Design Flip up arm rest.